Wedding territory is a whole new ball game to me, its big business and there are blog and inspiration aplenty for those of us trying to plan. One thing that becomes a theme when reading about weddings is that they are so personal and special and there is no right of wrong way to do your big day. Dan and I sat down and talked about what we wanted from our day, and as we are funding the wedding entirely ourselves our realistic budget. We realised soon on we would have to include crafting as part of preparation as this is an affordable way to add personalised touches to the day. The only issue is, and I am going to be straight with you here, Dan and I are pretty crap when it comes to crafty bits. So when I got a ping in my email inbox inviting me to a wedding craft evening with Paperchase my response was, 'Uhh hell yes' well not quite like that but you catch my drift.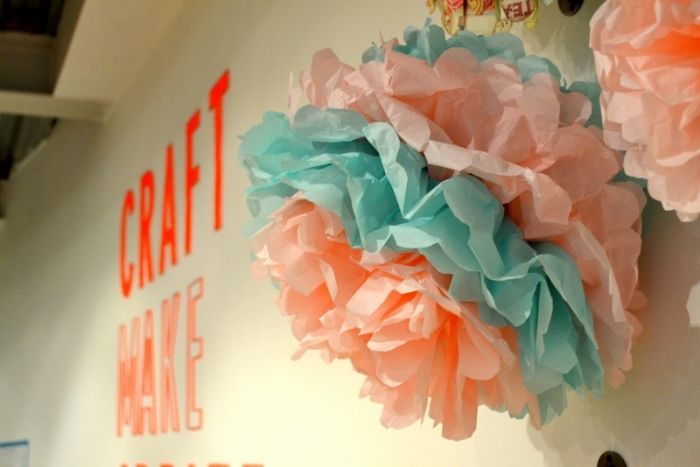 The evening included a faux flower making tutorial which was taught by Tia Miller owner of
'
A Crafty Alternative'
a business designed to help teach people to be more crafty when planning special events. With weddings being the most expensive thing a person will do in their life crafting can be a great way to keep costs low. Here was my attempt at a faux flower, I was rather impressed with my ability to work with the glue gun and not end up a sticky mess. That said I was slacking with keeping up with the other girls whose flowers all looked gorgeous.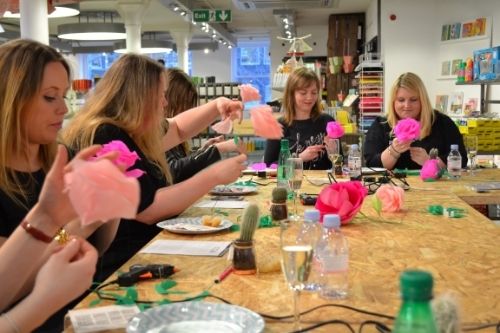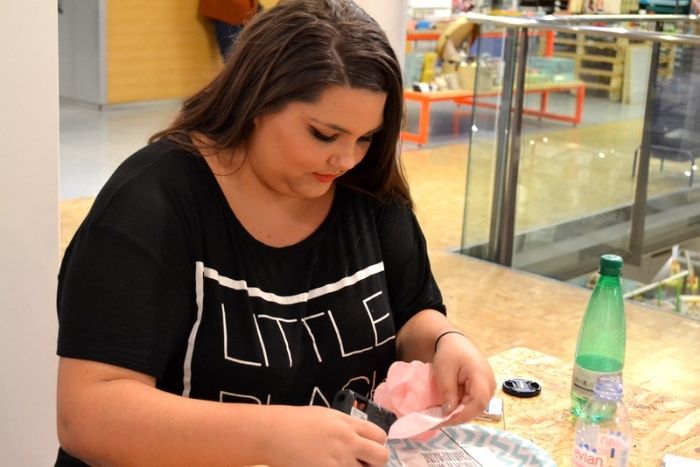 Paperchase sell wedding craft products in abundance but not crap quality tissue paper, the good stuff which you would need to invest in to make your crafty items still look professional. I personally think there is a fine line between something looking 'too homemade' which is why I think it is important to invest in good quality products, it still is much cheaper than buying things already made. For those of you who are more like me and aren't really arty-farty Paperchase also have there own
Wedding Collection
which is super cute and includes some very lovely bits from bunting, right through to gorgeous invitations and save the date stationary. For those who love a vintage twist the products are right up your street. Honestly, I had such a lovely evening and my rose turned out to be super pretty, not bad for a first time crafter aye.